If you are:
An emerging leader who's looking to improve your skills and competencies to have a greater impact
or
An accomplished professional who's looking to accelerate your growth and fast-track your success
You've found the perfect place to overcome these challenges and unleash your full potential.
Bridge the Gap Between Your Current Skills and the Skills You Need to Reach the Level of Impact You Desire.
Become a Top 5% Communicator in Your Professional Context!
THIS IS A FOUNDING MEMBERS' LAUNCH FOR THE COMMUNICATION COACH ACADEMY (CCA)
As a founding member, you will receive the following:
Reduced founding member prices for the life of your membership.
The opportunity for easy direct access to me via small group and individual Zoom calls (e.g., drop in "office hours," scheduled calls, Q&A sessions, and workshops).
The opportunity to give plenty of feedback on what you'd like to learn most in up-coming workshops.
The opportunity to shape the culture of the CCA's.
HERE'S WHAT MY CLASS STUDENTS HAVE TO SAY:
LIKE THESE STUDENTS,
IMAGINE…
Organizing your ideas and conveying your thoughts with full confidence
Speaking up more clearly, concisely and persuasively
Crafting your message with maximum impact to captivate your audience
Motivating and empowering your team to execute their role effectively and reach their project goals
Building strong, positive connections and relationships with your team members and becoming a collaborative leader
Delivering constructive, positive, and helpful feedback to your team to improve their performance
And more importantly…
Knowing exactly what steps and actions to take to bring your career to the next level
HERE'S A LOOK AT WHAT YOU'LL LEARN INSIDE THE ACADEMY
Get unlimited and full access to 15+ courses focusing on key areas such as Communication Skills, Public Speaking, and Leadership Development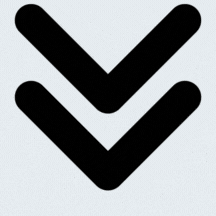 COMMUNICATION SKILLS COURSES
Essential Communication Skills for Professionals
Learn the essential communication skills for professionals to communicate clearly and concisely.
Communication Skills: Become More Clear, Concise, & Confident
Develop clear, concise and confident communication skills. You'll learn how to deliver your message with that crisp and confident sound that sets great communicators apart.
Effective Verbal Communication Skills for Professional
Learn how to communicate concisely so you sound more credible, and turn your interactions into a dialogue rather than a boring monologue.
Effective Nonverbal Communication Skills
Raise your awareness about some of your existing nonverbal habits and help you improve your areas of greatest need.
Conversation Skills: How to Have a Great Conversation Virtually with Anyone
Learn the easy and time-tested conversation skills to generate an interesting back-and-forth conversation virtually with anybody you meet.
Communication Skills: The Art of Persuasive Communication (for Beginners)
Learn how to craft your message in the most persuasive way possible and discover how to bring listeners along with you on the journey from Point A to Point B.
Persuasive Communication Skills: How to Write an Elevator Pitch
Learn how to write a one-minute elevator pitch for an internal audience, and design your message for maximum persuasive impact.
Effective Listening Skills for Professionals
Develop comprehensive and empathetic listening skills, and discover the Dos and Don'ts for common listening "issues".
How to Give Feedback Effectively
Learn to provide helpful, constructive, and positive feedback to a colleague and people around you.
Presentation Design & Template
Unleash your presentation potential with an interactive visual map that helps you effortlessly organize your ideas into the perfect structure. Save a lot of time in your preparation and become much more conversational when delivering your presentation.
Confident Delivery Skills
Discover how to look and sound more confident by fixing some of the most common public speaking delivery issues people wrestle with.
How to Open & Close Presentations Like a Boss
Learn the key components of great openings and closings and discover the pro tips to fine-tune tips to make it smooth, creative, and engaging.
LEADERSHIP SKILLS DEVELOPMENT
Effective Listening Skills for Leaders
Learn how to overcome common listening barriers, and then listen with better empathy, comprehension, and analytical skills.
Developing Stakeholder Relationships for Effective Team Leadership
For professionals and emerging leaders who want to strengthen their team leadership skills by learning how to run a project that spans multiple teams and departments.
Courageous Communication Strategies for Leaders
Designed for upwardly mobile professionals, emerging leaders, new team leaders, and departmental managers who want to excel and take their leadership to the next level.
New classes will be added to this library regularly!
YOUR MEMBERSHIP DOESN'T END WITH COURSES. YOU'LL ALSO GET THE FOLLOWING:
Live Workshops
Participate in live coaching workshops 3x to 4x every month, learn the latest strategies and actionable tips. Make hands-on progress immediately with guidance.
Exclusive Community
Be part of an exclusive and private community where you can grow your network and connections with peer professionals and emerging leaders. Get support and encouragement that reinforces what you're learning and keeps you motivated.
Coaching and Feedback
Ask questions and receive feedback in real time so you can make specific improvements more quickly.
Proven and Time-tested Templates, Workbooks, and Tools
Get time-tested and time-saving communication templates, self-assessments, tools, and workbooks to help you take clear action right away.
Exclusive interviews with experts
Discover best practices from exclusive interviews with experts inside the academy.
Step-by-step guidance
Each month, CCA will focus on one key skill to help keep you on track and so you can put everything you learn into practice and get the results you're looking for.
Over

100,000+ students

have taken these courses on platforms like LinkedIn Learning, Skillshare, Udemy, and others.
Sheryl B.
Mr. Lyon's presentation involved the use of his voice, intonation and hand guestures. This combination helped me to focus on the content and absorb the message he was communication. In addition, each module was short, allowing time to process the information before moving on to the next detailed session. I could listen to this over and over because it held my attention and was easy to understand.
Christian B.
This course has allowed me to be more aware of my problem areas as a leader in communicating and how to fix these issues.
Ndidiamaka E.
Well am not a novice in the communication world because that happens to be my field of discipline. But i must confess i love the way those six points were fused
together, to form a very essential tool indeed that aids communication. A very big thank you to the instructor, your points and tips are really "an apple a day that surely keeps the doctor away".
Mike K.
Initially I was a little skeptical that I would reap much benefit from a listening course. But after taking Alex's course on speaking. I figured I'd give it a try, and I'm so glad I did. I consider myself a decent listener. But sometimes I find myself spacing out when someone is speaking, or I am thinking about what I plan to say rather than being fully present. This course gave some structure to listening skills and provided specific skills to focus on when listening. I found it very practical and beneficial. Alex is an exceptional teacher. I highly recommend his courses, especially this one!
Xavier H.
The instructor did a very nice job at delivering the information and demonstrating each point. An excellent job keeping the information on topic without going down rabbit holes or repeating information previously stated. Lastly, the professionalism is appreciated.
Andy A.
I loved this course!! Best power packed hour you will spend learning how to be an effective listener! So simple in approach, but yet so powerful and you can use it right away. I could tell a big difference in my listening skills when my wife and I were having a conversation. I did not try to interrupt and talk over her as much. I actually listened and understood what she was trying to say. I have struggled in this area as a man because i just want the facts so I can fix it. It was refreshing to just listen and encourage( empathize ) Listen up, take this course and do it now and see the results I'm talking about.
Good question!
But first, here are some relevant comparisons.
If you've looked into one-on-one coaching, you already know that most coaches charge from $500-$1000 per hour.
In fact, that's in the range of what I invoice when I coach clients on a one-on-one basis.
If you're considering attending a 2 to 3-day live workshop, most experiences will cost you over $2000 (plus travel expenses).
If you've thought about joining an 8 to 10-week small group coaching program, it can cost around $2500 and above.
If you've ever enrolled in a similar program from another coach, you've likely spent $125 per month.
By the way, those are normal prices and the programs are often well worth the investment!
But I know that's generally too costly for many people and the experiences are often short-lived.
Here's the good news.
As a founding member, you can get instant access to everything in the CCA for only $47/monthly.
This price is for founding members only and founding members will keep this rate for the life of their membership.
Once the initial seats are filled, the doors will close for a few months. When CCA opens enrollment again, the price will be going up.

Note: At this time, a yearly rate is not available.
READY TO TAKE ACTION?
Sign Up Today and You'll get:
Live group coaching sessions per month 3x to 4x
Instant access to all 15+ courses inside the academy and start learning at your own pace. Watch and learn anytime, anywhere.
Access to the exclusive CCA Community. Meet other leaders and professionals just like you.
30-day money back guarantee
FREQUENTLY ASKED QUESTIONS
What is Communication Coach Academy?
Do you offer any English language classes or accent reduction help in the program?
What is the schedule for live workshops?
I'm very busy. Will I have time for this?
Why should I be a founding member?
Is there a money back guarantee?
30 DAY MONEY BACK GUARANTEE
The Academy offers a 30-day money-back guarantee to ensure your satisfaction. If for any reason you are not completely satisfied with the course material, resources, or support provided within the first 30 days of enrollment, simply contact us for a full refund.
We stand behind our commitment to delivering high-quality courses and want to make sure that you feel confident and secure in your investment. So join us today and start unlocking your full potential with peace of mind!
Cancel anytime! Email us at [email protected]